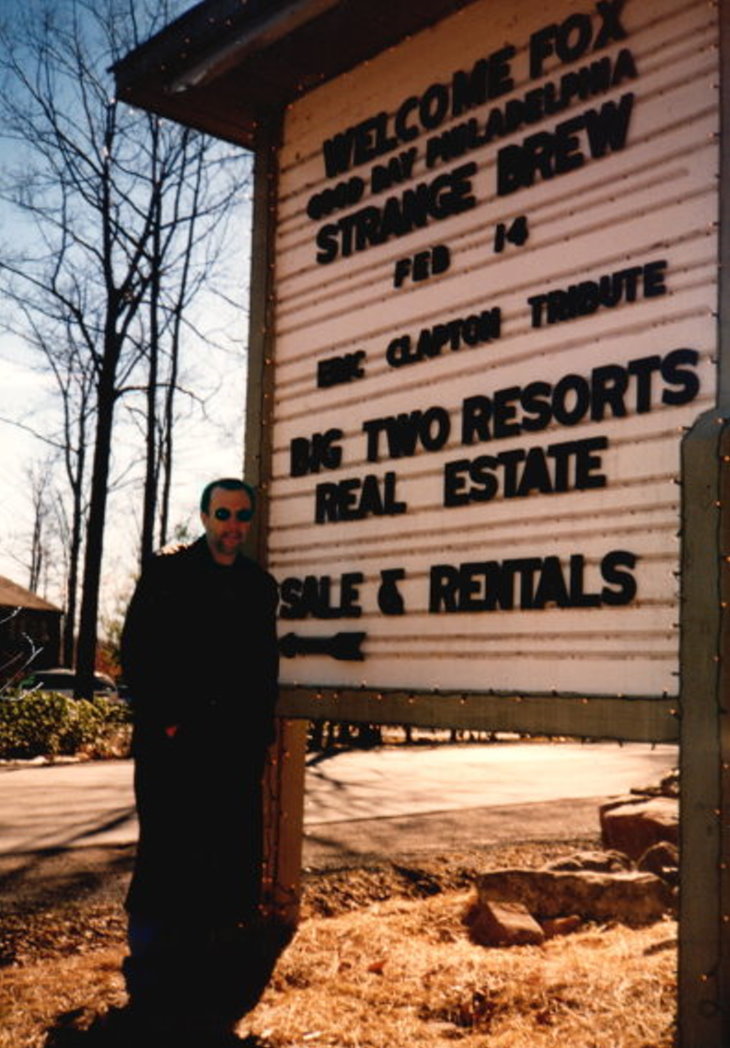 Here's Dan Molloy in 1999
at Camelback Resort in Poconos, PA.
Strange Brew / The Early Years...
Back in the 1990's... You would've found us playing at Cafe' Accapella on Main Street in Hackensack... or at Henley's in New Milford (two of our favorite haunts - both, long gone). Or maybe you caught us at Rock N' Roll Cafe on Bleeker St. in NYC... or at the Capital Theater in Port Chester, NY... or at Camelback in the Poconos.


Wherever we were, we put on a great show and we had a blast doing it... and one of our favorite parts of the night was going to the diner after a gig.
(Those poor waitresses...)


Over a 6 year period, we had the great pleasure of performing with some very talented muscians: Lead guitarists... Barry Rose, Sam Flores, Chris Kelly and Rob Melosh... On bass, we had Kendall Bruce and later on, Dave Grego. We had Dennis Palmer on drums, after he came off a long run with the Door's cover band, Crystal Ship.


And then there were the "Dan Jams"....
We'd have about 25-30 people over at our place, with a full band set up... and guys like Vince Martell, from 'The Vanilla Fudge' would come over and jam with us. It was magical...


A few old photos are below... Have fun reminiscing. And be sure to check out our new show. It's bigger and better than ever!

Peace out... And we hope to see you soon!

Dan Molloy

Here's a great poster that Dennis Palmer created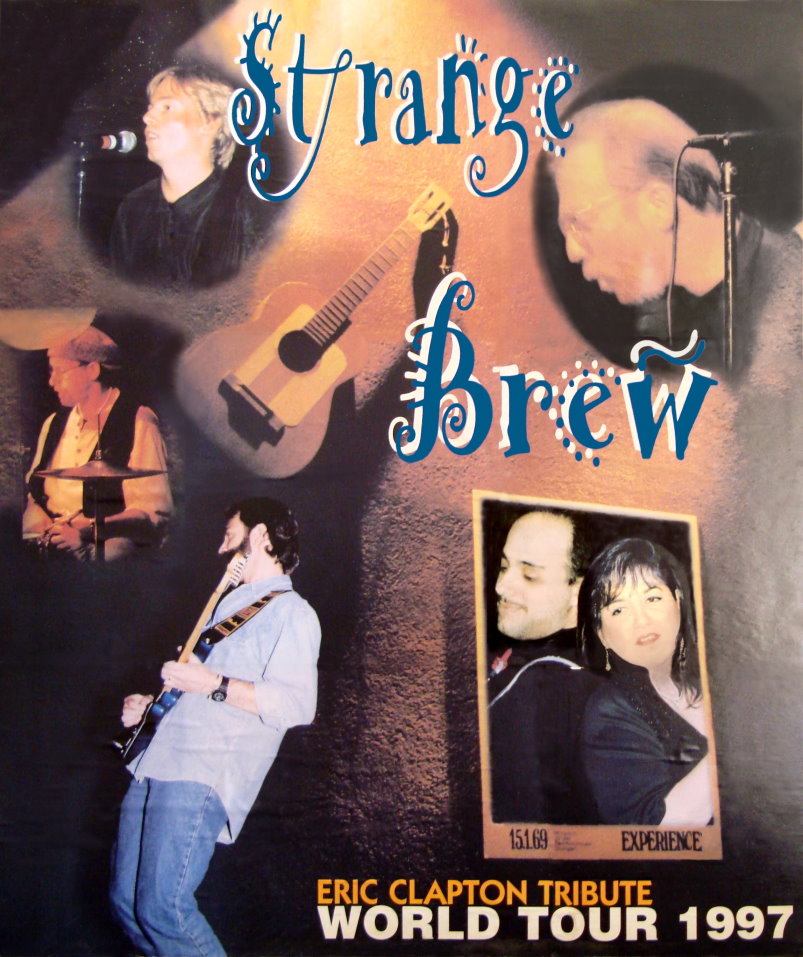 From the top down, left to right:
Kendall Bruce, Dan Molloy, Dennis Palmer,
Barry Rose, Chris Kelly and Doreen Molloy

Steppin' Out Magazine did a couple of articles on us... Here's one of them, published in 1997.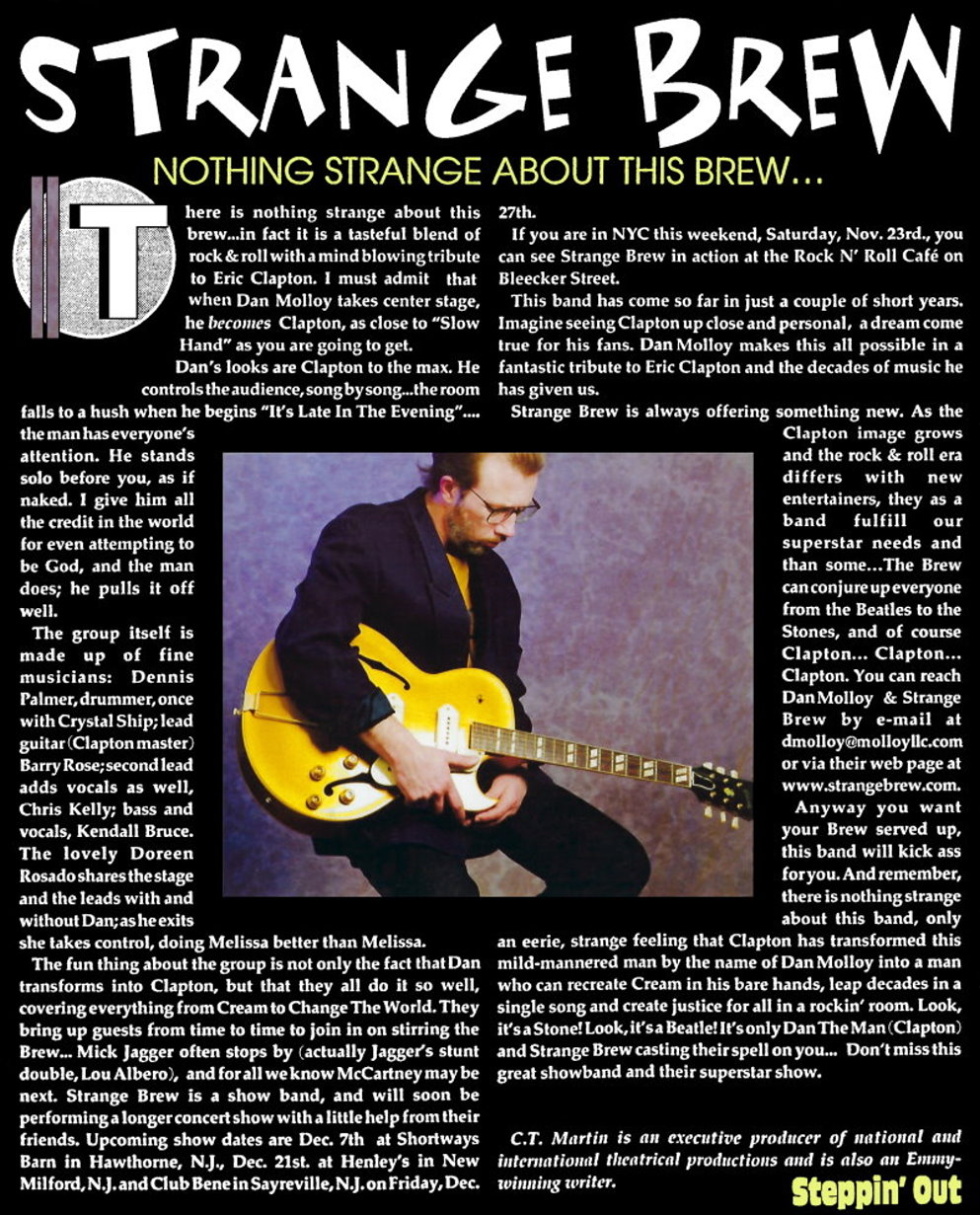 The OLD videos below from 1995
are from Chris Kelly's
YouTube page.
We had just formed Strange Brew
a few months earlier...
And on this day,
we were doing a rehearsal in a warehouse.
The audio and video are not the best quality,
but they were taken with a hand-held video camera
in 1995.

Thanks for saving these videos, Chris!
Chris Kelly, guitar -:- Sam Flores, guitar
Kendall Bruce, bass -:- Dennis Palmer, drums

-:- Strange Brew in 1995 -:-
"White Room"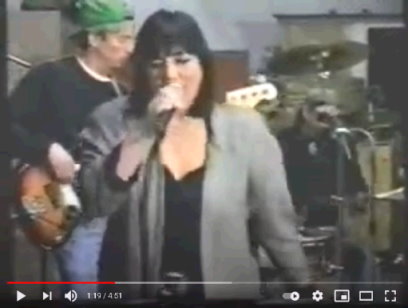 -:- Strange Brew in 1995 -:-
"I'm The Only One"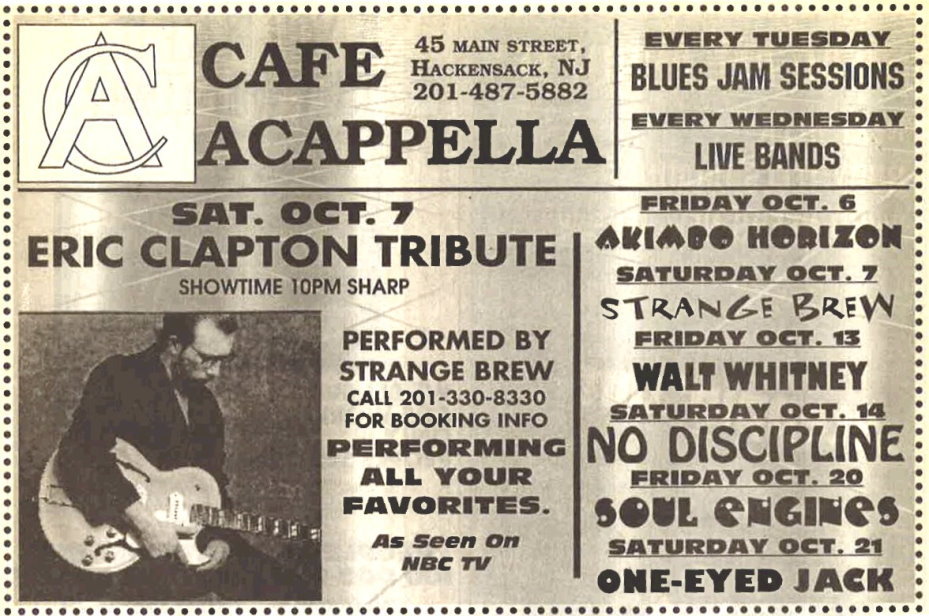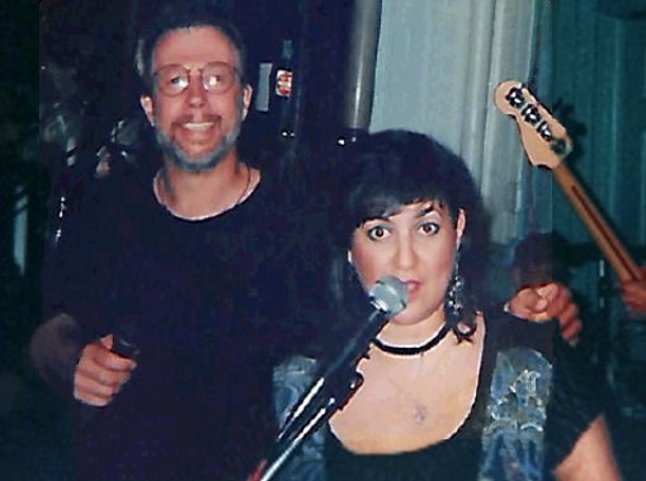 Dan and Doreen at Cafe' Acapella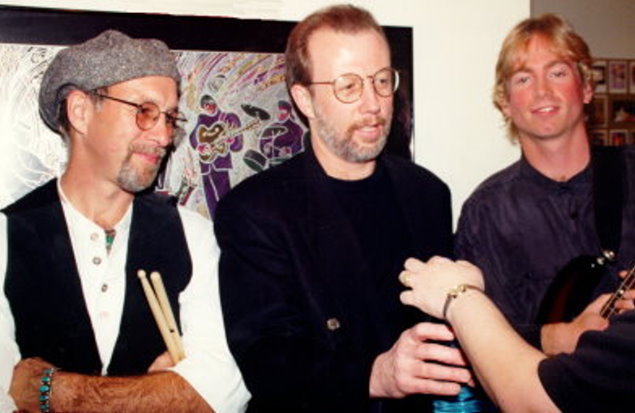 Dennis, Dan and Ken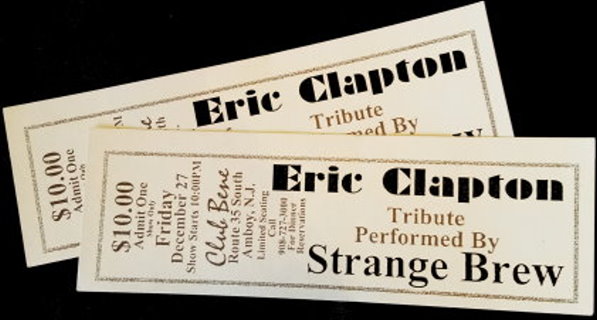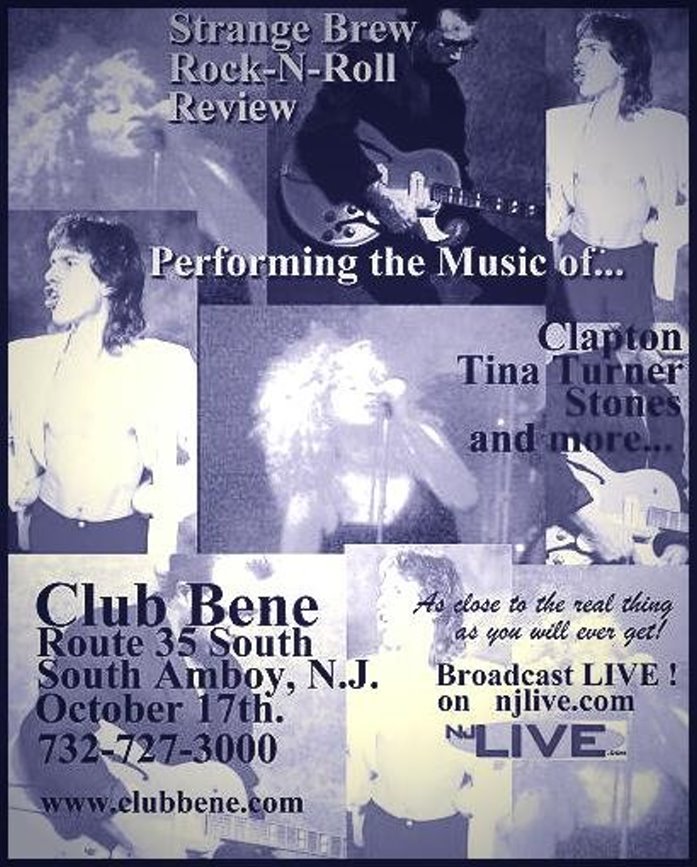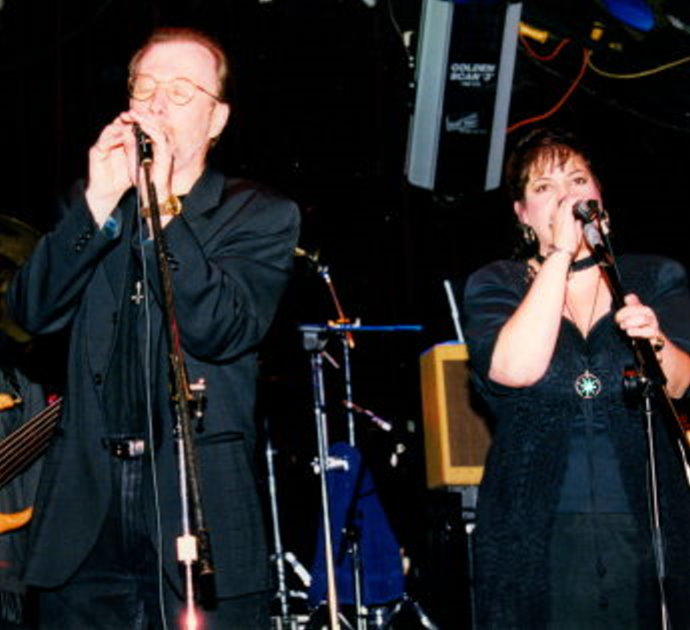 Dan and Doreen at Club Bene'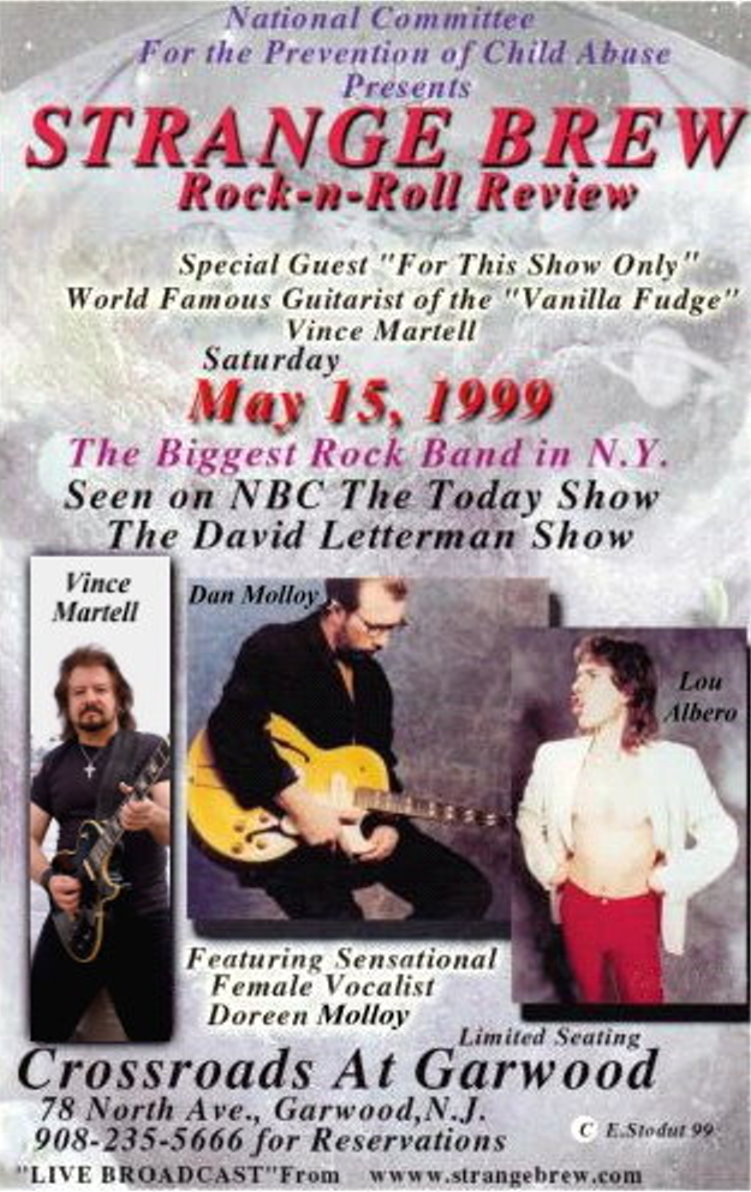 Here's an old poster of us
performing with Vince Martell of
'The Vanilla Fudge'
And with Lou Albero,
Mick Jagger's stunt double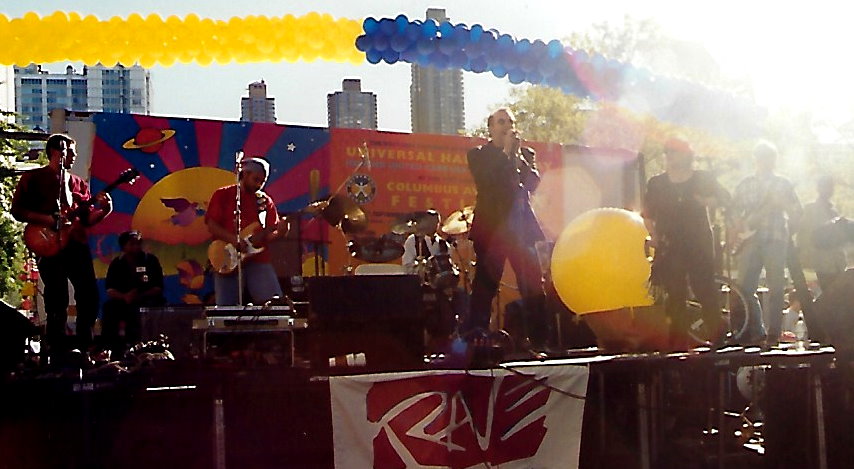 Here we are on stage at Columbus Circle in NYC
for Universal Harmony Day in 1997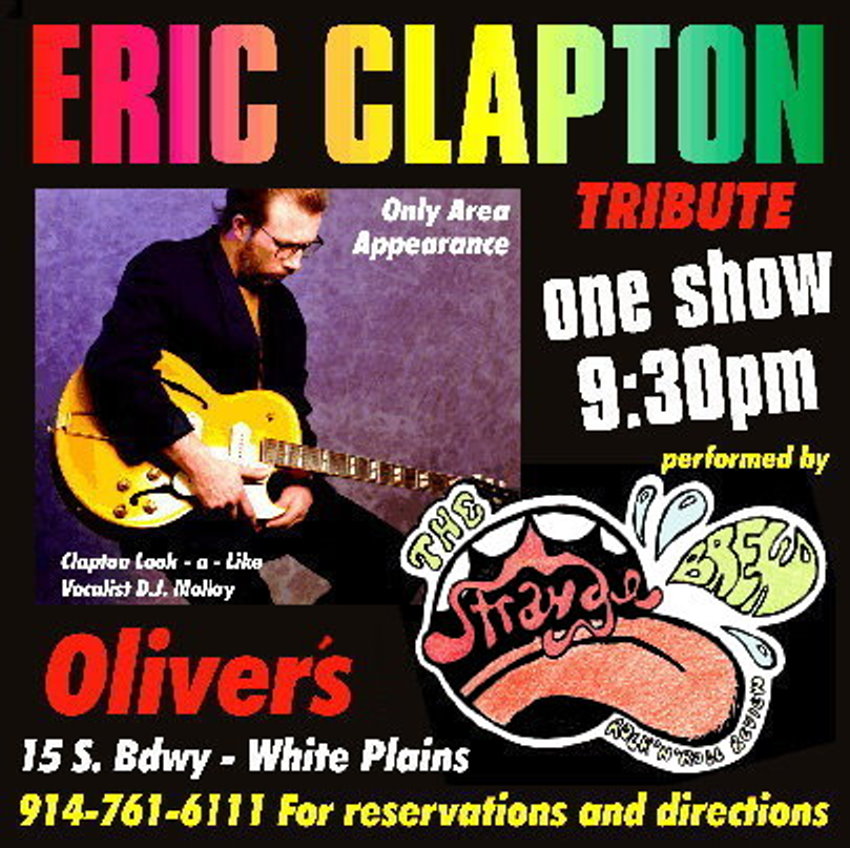 Ahhh...
A very Strange Brew indeed!
Fun Times...